Average Joe supports the local community
Average Joe Invest is a proud platinum sponsor of the DiaBeat This Tournament.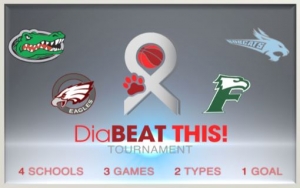 DiaBEAT THIS! is a Diabetes Awareness Staff and Student basketball tournament that will be held at the Nova Southeastern University Arena on April 13th, 2013. This event is hosted by West Broward High School's Student Organization of Anatomy and Physiology (S.O.A.P). The purpose of this event is to raise awareness of the epidemic of obesity and Type 2 Diabetes and to raise funds that will be donated to the American Diabetes Association.
Average Joe Invest is also a member and platinum sponsor of the Greater South Florida Chamber of Commerce.
| | |
| --- | --- |
| | The Greater South Florida Chamber's mission is to continue meet the needs of South Florida businesses.  By being the voice of South Florida businesses, we help its members Grow, Promote & Collaborate. The Greater South Florida Chamber seeks full prosperity for the South Florida community.  As a trustee for the current and future welfare of the region, the Greater South Florida Chamber champions economic prosperity and quality of life. |